Paw Patrol Invitations Kids Will Go Crazy For!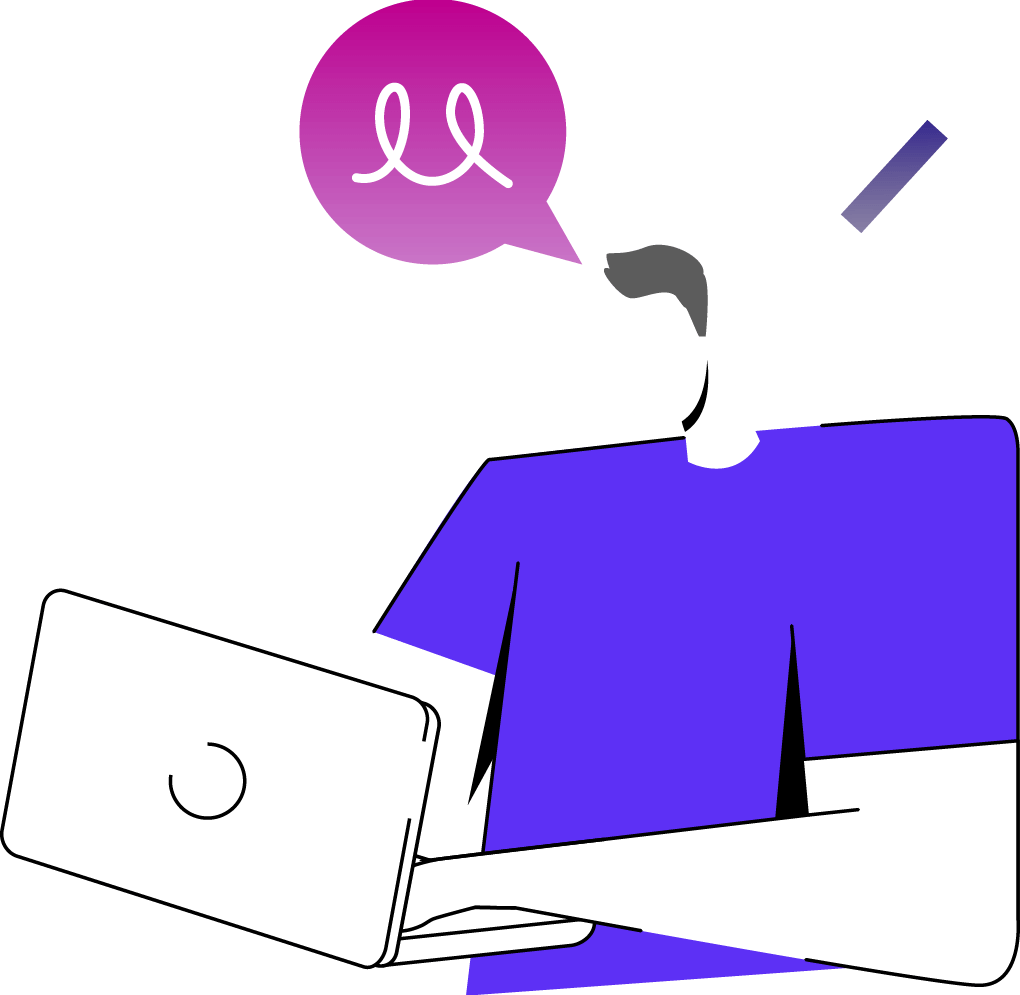 Heroes on Paws Ready to Save the Day!
When it comes to animated children's shows that have captured the hearts of millions, "Paw Patrol" certainly stands out. With its engaging storylines, lovable characters, and valuable lessons on teamwork, the show has become a household favorite.
"Paw Patrol" is a Canadian animated series created by Keith Chapman. Premiering in 2013, the show quickly gained traction due to its delightful mix of adventure, humor, and educational content. Set in the fictional Adventure Bay, the series revolves around a boy named Ryder and his team of search and rescue dogs.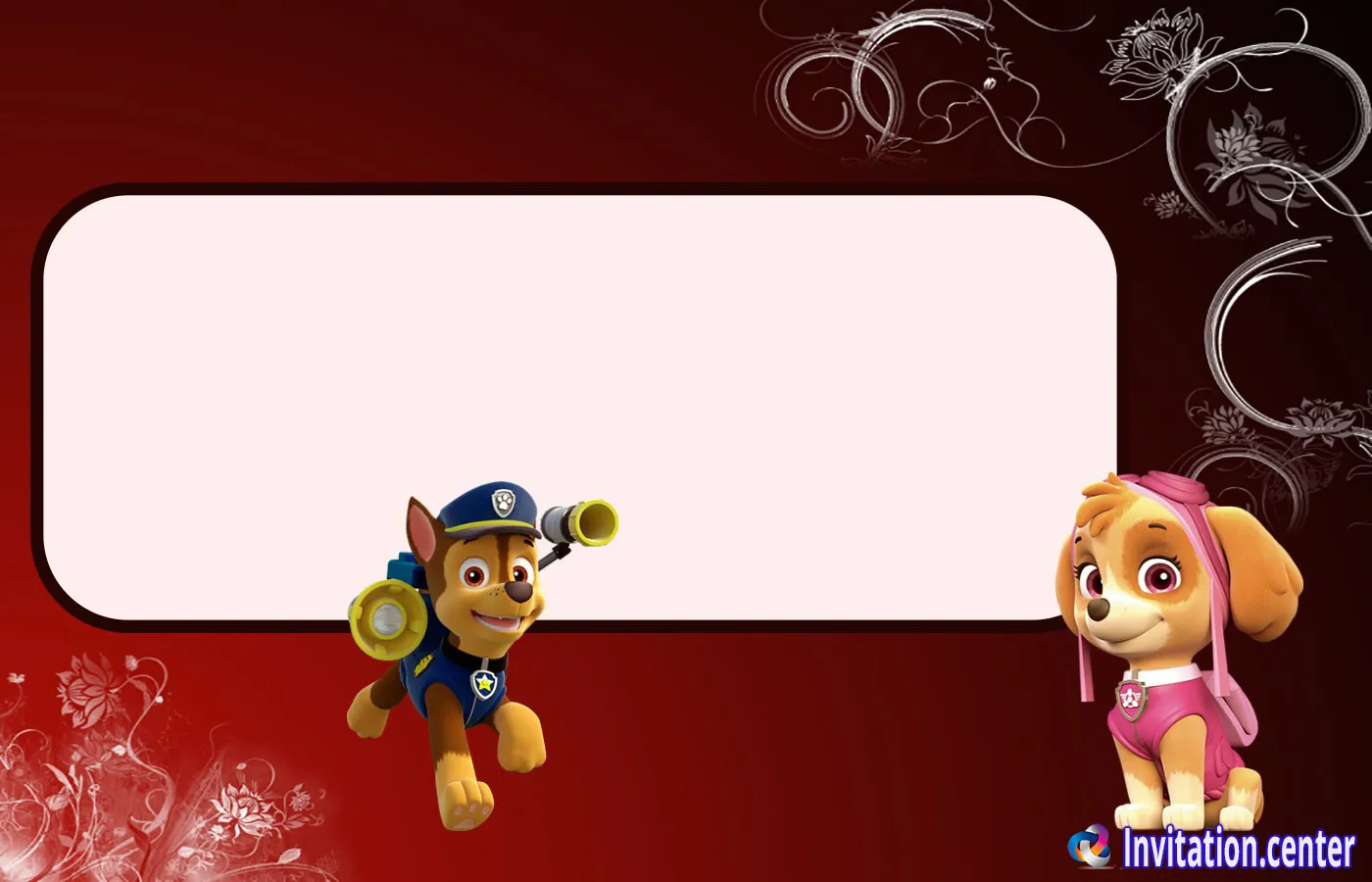 The success of "Paw Patrol" is not just due to its entertaining adventures; it's also about the values it imparts. Teamwork is at the show's core, emphasizing the importance of working together to solve problems. Each episode presents challenges that the team must overcome, teaching resilience, problem-solving, and the importance of friendship.
The diversity of characters also ensures that every child has a favorite pup, showcasing different strengths, personalities, and skills, reinforcing the idea that everyone is unique and brings something special to the table.


Paw Patrol Main Characters
Ryder: The leader of the Paw Patrol team, Ryder is a young boy known for his intelligence, leadership skills, and a kind heart. Always ready with a plan, he coordinates the pups for every mission.
Marshall: The firefighting Dalmatian. Clumsy but brave, Marshall is always ready with water cannons to put out fires.
Chase: The police dog. Chase is a German Shepherd who is loyal, brave, and always up for a mission. His equipment includes a megaphone and net.
Rubble: The construction Bulldog. Equipped with a construction digger, Rubble can fix anything that's broken.
Skye: The high-flying Cockapoo. With her helicopter, she keeps an eye on emergencies from above.
Rocky: The recycling mixed breed pup. Rocky hates waste and has a backpack filled with tools that can help in any situation.
Zuma: The water-loving Labrador. Zuma is the team's water rescue dog with a hovercraft that can convert into a submarine.
Everest: The mountain-rescue husky. Living in the mountains, Everest knows her way around snowy situations.
Digital Paw Patrol Invitation Templates
How to Host a Fantastic Paw Patrol Party
If your child is a fan of Ryder, Chase, Marshall, and the rest of the Paw Patrol gang, then it's the perfect time to throw a party inspired by this beloved animated show. Here's a step-by-step guide to hosting an unforgettable Paw Patrol bash:
Paw Patrol Invitations:
Kick things off with themed invitations that set the mood right from the start. You can opt for our ready-made templates or create custom ones with these templates of the favorite pups.
Decorations:
Incorporate the blues, reds, and whites of the Paw Patrol colors in balloons, tablecloths, and streamers. Feature images of the pups on walls and consider having paw prints lead the way to the entrance.
Costumes and Accessories:
The kids will love getting the chance to become part of the Paw Patrol team. Consider providing hats, paw mittens, or vests that represent their favorite characters.
Fun Activities:
Plan a "Save Adventure Bay" treasure hunt where kids can look for hidden items around the party space. Alternatively, consider having drawing workshops or games like "Pin the Badge on Chase."
Food and Drinks:
Serve paw-shaped sandwiches, pup-themed cupcakes, and blue lemonade to stick to the theme. And of course, don't forget a Paw Patrol cake!
Goody Bags:
Fill them with small Paw Patrol toys, stickers, and themed candies. These takeaways will be a hit and serve as fond memories of your party.
Final Touches:
Have episodes of Paw Patrol playing in the background or blast the show's catchy tunes. Also, set up a photo booth or backdrop for capturing all the memorable moments.
With a bit of planning, creativity, and prep, your Paw Patrol party will be a roaring success among the little ones!
Free printable Paw Patrol Birthday Invitations
"Paw Patrol" invitations can be used for children's birthday parties, celebrating milestones like a preschool graduation, or themed playdates with friends.
They're perfect for any event where young fans of the show gather, bringing a touch of Adventure Bay or Adventure City fun. Additionally, they can be a creative choice for pet adoption events or dog-themed gatherings.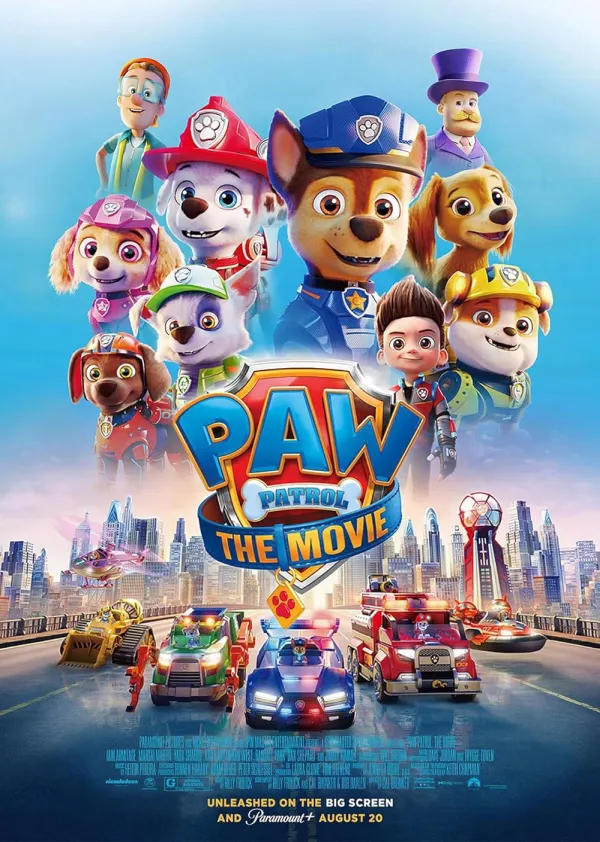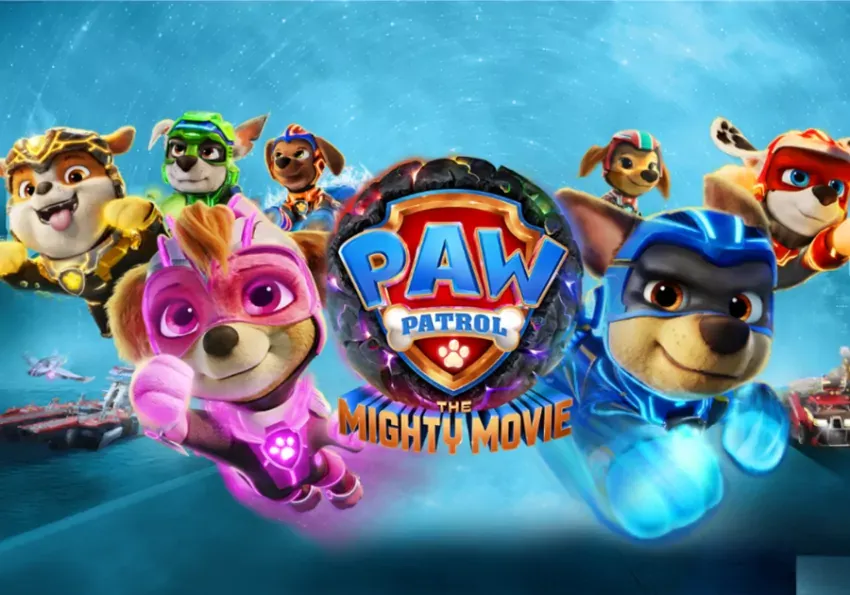 "Paw Patrol" has expanded beyond the TV screen. Its massive popularity has led to a range of merchandise, from toys and clothing to books and even a movie. The colorful and attractive design of the characters has made them a hit in toy stores across the world.
"Paw Patrol" is more than just a children's show; it's a cultural phenomenon that has left a mark on this generation of kids. Its engaging content, memorable characters, and positive messages make it a must-watch for children and a relief for parents looking for quality content for their little ones. So, the next time you hear the theme song, know that Ryder and his team of pups are on their way to another exciting adventure!
Previous Invitation Theme: