Exclusive Trolls Invitation Templates!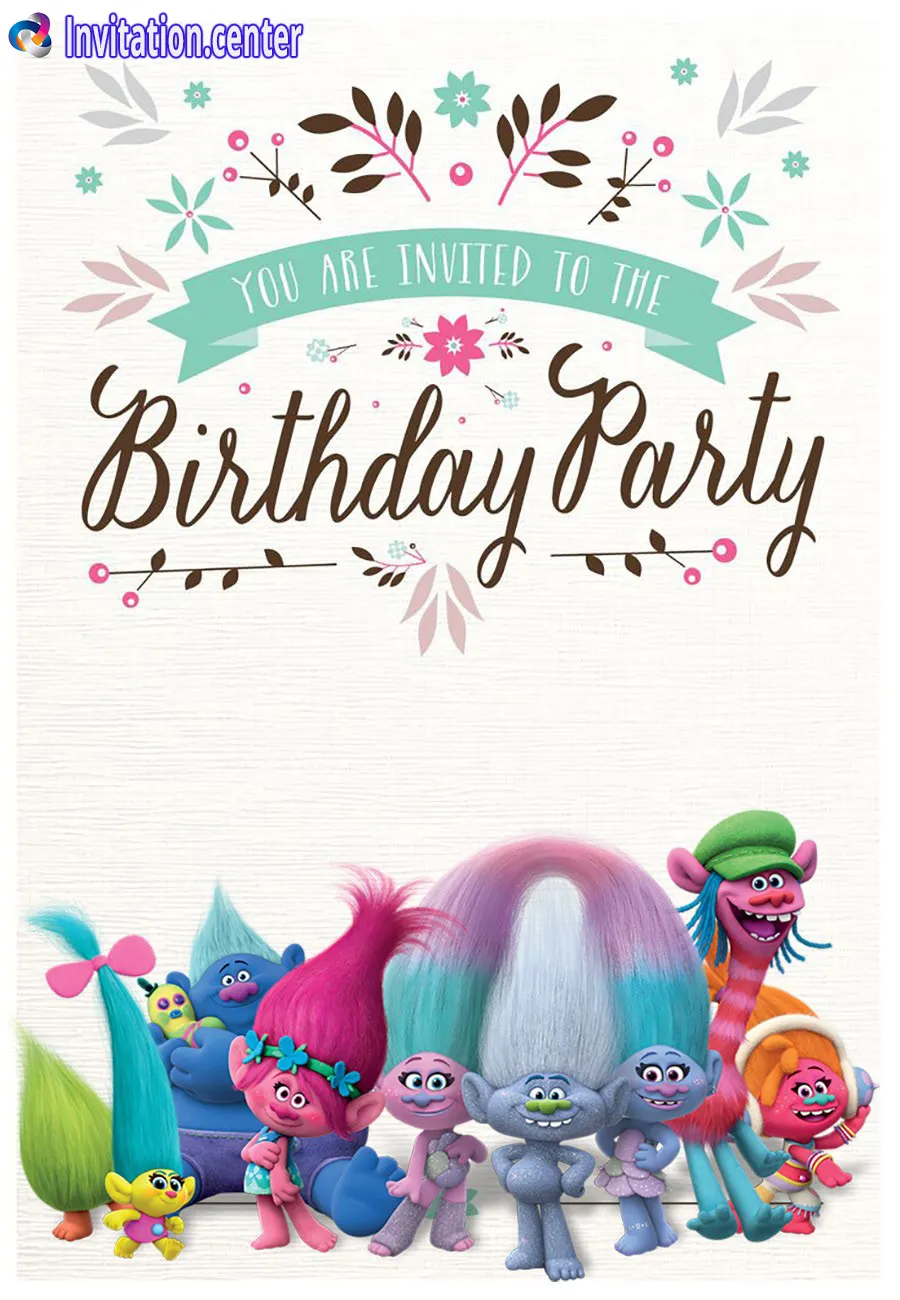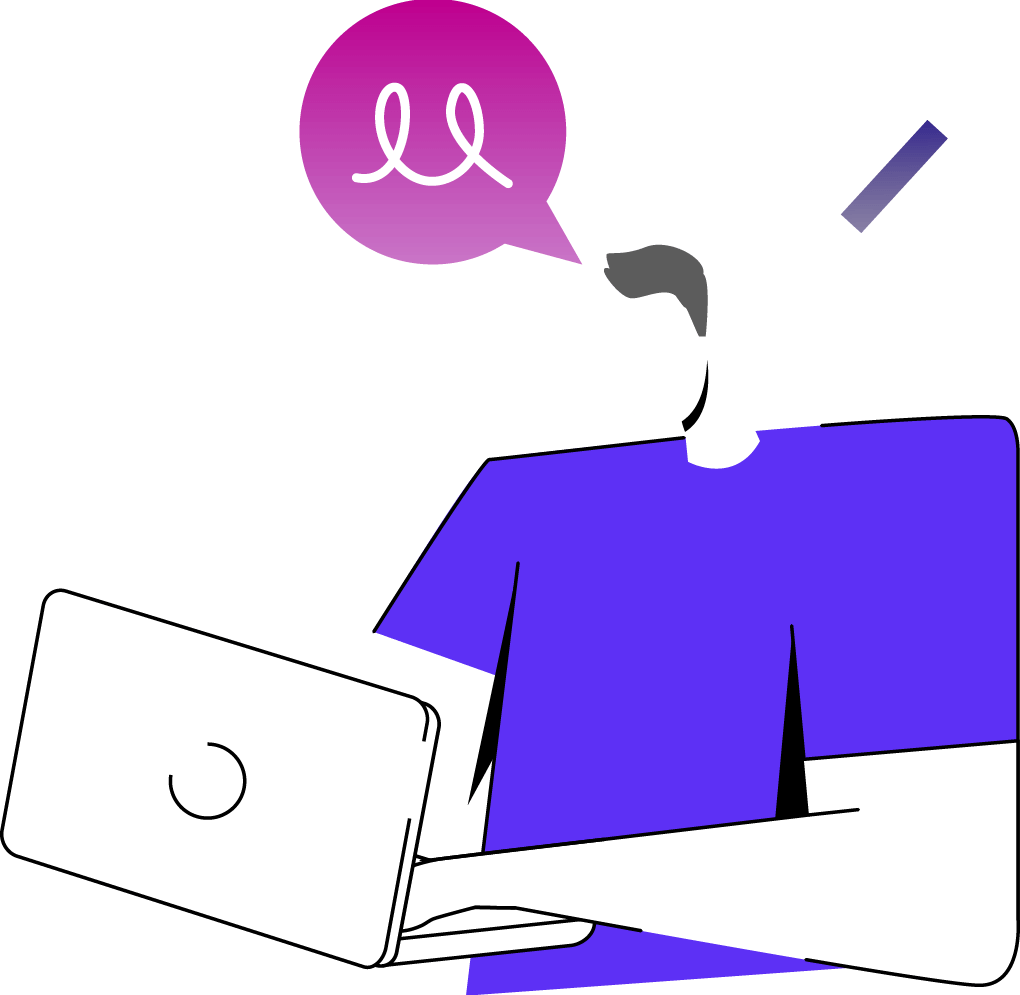 Released in 2016, the first Trolls movie introduced us to a world where happiness is stored in a hug and music is a way of life. Centered around Poppy, the ever-optimistic Troll princess, and Branch, a grumpy survivalist, the film takes us on a journey to save their friends from the Bergens, creatures who believe that eating Trolls will bring them happiness.
While the Trolls are undeniably adorable, they are also complex characters with their own fears, dreams, and quirks. Poppy embodies positivity and leadership, while Branch undergoes a transformation that teaches us the importance of embracing all emotions. The supporting characters, from the fashion-forward Guy Diamond to the zen-like Creek, add depth and diversity to the Trolls universe.
The Trolls franchise has expanded beyond movies to include toys, merchandise, and even a Netflix series. Its cultural impact is evident in its massive fan following, which spans multiple age groups. The themes of friendship, acceptance, and the importance of being true to oneself resonate with audiences, making Trolls more than just a children's movie.
The Trolls franchise by DreamWorks Animation is a cultural phenomenon that has touched the hearts of audiences worldwide. With its compelling characters, captivating music, and meaningful themes, Trolls is more than just an animated film—it's a celebration of what makes us unique and a reminder of the power of friendship and love.


How to Create the Ultimate Trolls-Themed Party
If you're looking to throw a party that's full of color, music, and endless fun, look no further than a Trolls-themed celebration! Inspired by the popular DreamWorks Animation movies, a Trolls party is perfect for kids and adults alike.
Here's a step-by-step guide to creating a Trolls-themed party that will have your guests singing and dancing all day long.
Invitations
Start by sending out Trolls-themed invitations to set the tone for your party. Here at Invitation.center you can find free printable Trolls invitations featuring characters like Poppy, Branch, and Guy Diamond. Make sure to include all the essential details like date, time, and venue.
Decorations
When it comes to decorations, think bright and colorful! Decorate your party space with rainbow streamers, balloons, and Trolls posters. You can also create a "Troll Tree" centerpiece using colorful paper and tinsel. Don't forget to add some sparkle with glitter and sequins to mimic the Trolls' unique hair.
Dress Code
Encourage your guests to come dressed in Trolls-inspired outfits. Think colorful wigs, funky accessories, and lots of glitter! You can also provide Trolls headbands or hats as party favors for guests to wear during the celebration.
Music and Dance
A Trolls party wouldn't be complete without music and dancing. Create a playlist featuring songs from the Trolls movies, like "Can't Stop the Feeling!" by Justin Timberlake. You can also organize a dance-off or play musical games to keep the energy high.
Food and Drinks
For refreshments, go for colorful and fun options. Rainbow cupcakes, fruit skewers, and "Troll hair" cotton candy are great choices. For drinks, serve vibrant fruit punches or colorful sodas. Don't forget to add some "magic" with Trolls-themed plates, cups, and napkins.
Activities and Games
Keep your little Trolls entertained with a variety of activities and games. You can have a "Pin the Hair on the Troll" game, a Trolls coloring station, or even a DIY craft corner where kids can create their own Trolls characters using clay or felt.
A Trolls-themed party is a fantastic way to bring the magical world of Trolls to life. With a little planning and creativity, you can create a memorable celebration that your guests will talk about long after the last song has played. So go ahead, unleash your inner Troll and let the party begin!
Digital Trolls Invitation Templates
Trolls-themed invitations are incredibly versatile and can be used for a variety of events where a colorful, cheerful, and magical atmosphere is desired. Here are some events where Trolls invitations would be a perfect fit:
Birthday Parties
The most obvious choice, Trolls invitations can make any child's (or adult's) birthday party extra special. The vibrant colors and beloved characters set the stage for a fun-filled day.
Baby Showers
For parents-to-be who are fans of the Trolls universe, a Trolls-themed baby shower can be a unique and exciting way to celebrate the upcoming arrival of a new family member.
Costume Parties
If you're hosting a costume party, why not make it Trolls-themed? The invitations can feature various Trolls characters to inspire your guests' costume choices.
Movie Nights
Hosting a Trolls movie marathon? The invitations can set the tone and get everyone excited for a night of popcorn and animated fun.
Holiday Celebrations
Whether it's Halloween, Christmas, or Easter, Trolls characters can add a whimsical touch to any holiday celebration. Special holiday-themed Trolls invitations can make your event stand out.
School Events
If you're a teacher or parent organizing a school event, Trolls invitations can make the event more engaging for the kids. This could work for end-of-year parties, fundraisers, or special school performances.
Themed Playdates
If you're organizing a playdate for your kids and their friends, a Trolls theme can make the day extra special. The invitations can include details about the planned activities, like crafts or games related to the Trolls world.
Art and Craft Parties
Trolls are all about creativity and expression, making them a perfect theme for an art and craft party. The invitations can include images of Trolls characters painting or making crafts to get the kids excited about the activities.
Tea Parties
For a whimsical twist on the traditional tea party, consider using Trolls invitations. The colorful and magical world of Trolls can make even a simple tea party feel like an adventure.
Slumber Parties
A Trolls-themed slumber party can be a big hit with the kids. The invitations can feature Trolls characters in pajamas to set the mood for a night of fun and games.
Trolls invitations offer a versatile and exciting way to set the tone for various events, making them a popular choice for many occasions.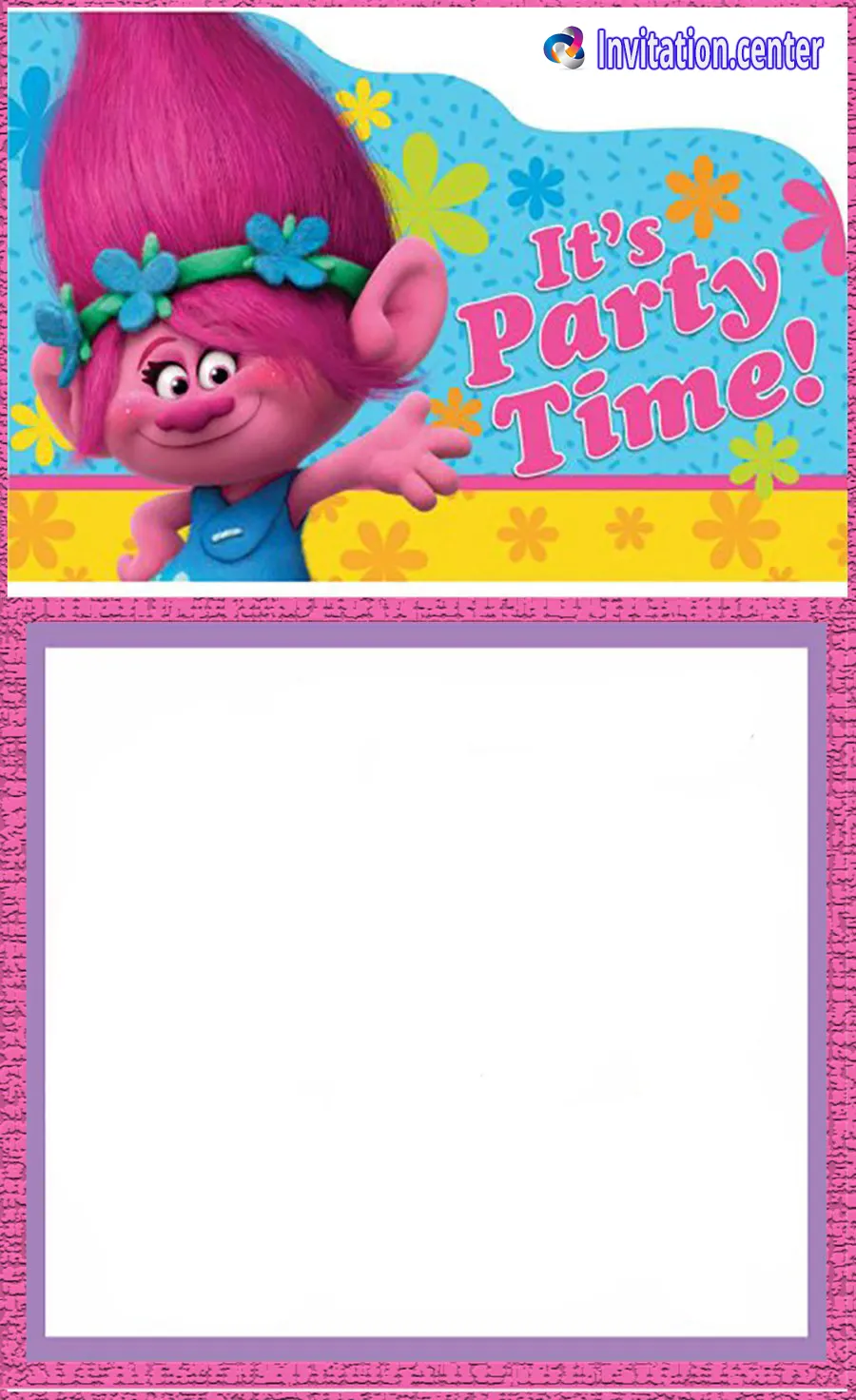 Poppy is one of the main characters in the DreamWorks Animation Trolls franchise. She is the cheerful, optimistic, and resourceful leader of the Trolls, known for her pink hair and infectious enthusiasm. Poppy is voiced by American singer and actress Anna Kendrick.
Optimistic: Poppy is almost always in a good mood. She believes in the power of positivity and often tries to lift the spirits of those around her.
Resourceful: Whether she's crafting inventive solutions to problems or finding ways to rescue her friends, Poppy's resourcefulness is one of her defining traits.
Musical: Like many Trolls, Poppy loves to sing. Music plays a significant role in her life, and she often uses it to express herself or bring people together.
Brave: Despite her cheerful demeanor, Poppy is incredibly brave and doesn't hesitate to embark on perilous journeys to protect her friends and community.
Leader: As the queen of the Trolls, Poppy is a natural leader. She's not afraid to take charge and make tough decisions, but she also listens to her friends and considers their feelings.
Poppy has become an iconic character, especially among children. She's featured in various merchandise, from toys and clothing to school supplies. Her character teaches important life lessons about positivity, friendship, and the value of being true to oneself.
Whether you're watching the movies, playing with the toys, or even throwing a Trolls-themed party, Poppy's character offers a lot of fun and inspiration.
Sending digital Trolls invitations is a convenient and eco-friendly way to get the word out about your upcoming Trolls-themed party
Choose a Trolls-themed design for your invitation from Invitation.center. Add all the essential details to your invitation, such as the date, time, location, and any special instructions.
Send your digital invitation with popular messaging app or social network. Your invitations will be delivered instantly via , and you can start tracking RSVPs right away.
With your digital Trolls invitations sent and your guests confirmed, all that's left is to enjoy your Trolls-themed party!
Sending digital Trolls invitations is not only convenient but also adds a fun and modern touch to your party planning. Plus, it's a great way to get your guests excited about the Trolls theme!
Previous Invitation Theme: